Whether you need a quick ride into town or want to see the
sights Glacier Taxi & Tours is your number one choice
Popular Juneau Tourist Attractions
Mendenhall Glacier
Glacier Taxi & Tours can drop you off directly in front of the popular Mendenhall Glacier.

Enjoy the beautiful scenery, easy walking trails and great photo ops.
Shrine of St. Therese
Located 'out the road' you will be impressed by the serene setting of this church.

Even if you're not religious you will enjoy the gardens, rock labyrinth, lush greenery and ocean.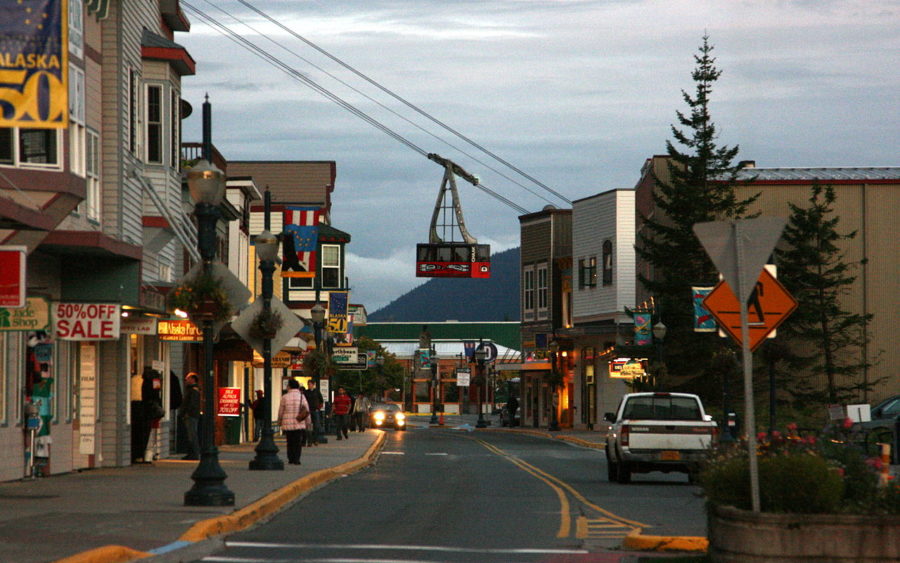 Goldbelt Tram
Take the tram up Mt. Roberts to enjoy the great view of downtown Juneau, visit the visitor center / gift shop, and enjoy a meal at the restaurant.

Lots of walking trails at the top with some beautiful look outs.
Glacier Gardens
Take a covered cart ride up the scenic mountain to view a variety of beautiful flowers. Experience the unique upside down tree gardens and a history of the grounds.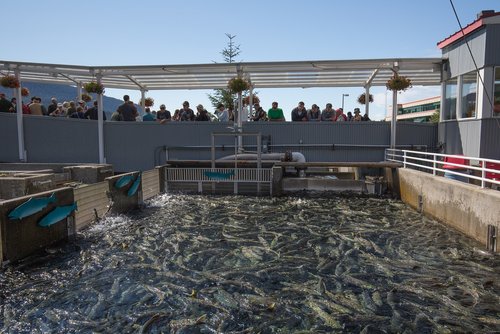 DIPAC Hatchery
Great outing for a rainy day here you can learn about the life cycle of Salmon, check out the aquarium and other displays. If you're traveling with kiddos they will love the touch tank.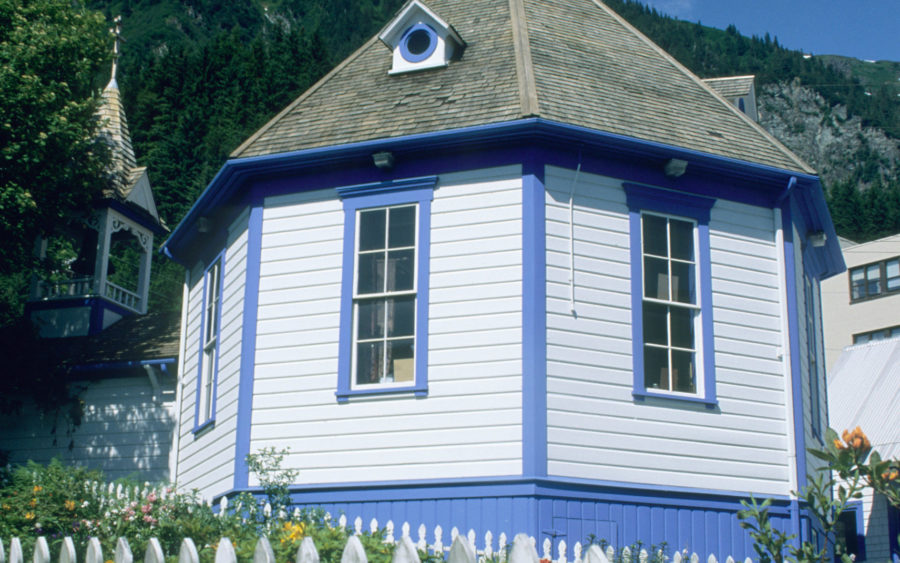 Saint Nicholas Russian Orthodox Church
This small church is packed with a fasinating history linking to its Russian period in Alaskan history and the local Tlingit people. From here you can walk 2 minutes to the State Capital and 8 minutes to the Alaskan State Libraries and Museum which is also well worth a visit.
Red Dog Saloon
The old time saloon atmosphere makes this place unique and full of character. During the busy summer season this place is normally packed and busting with live entertainment. Try a "Duck Fart" shot for a tasty local pick me up.
Eagle Crest Ski Area
A scenic drive up the mountain during any season. In addition to being a a great ski area in the winter you will find there are good hiking opportunities and wildlife spotting in the summer.
Whale Watching
A Phenomenal experience to see humpback whales, and sea lions.

Enjoy a comfortable both ride with a knowledgable crew. We will drop you off at the Allen Marine docks.
Phone Number: 9077962300
Email: glaciertaxitours@gmail.com